WALTER GOLLAN
Rank: Private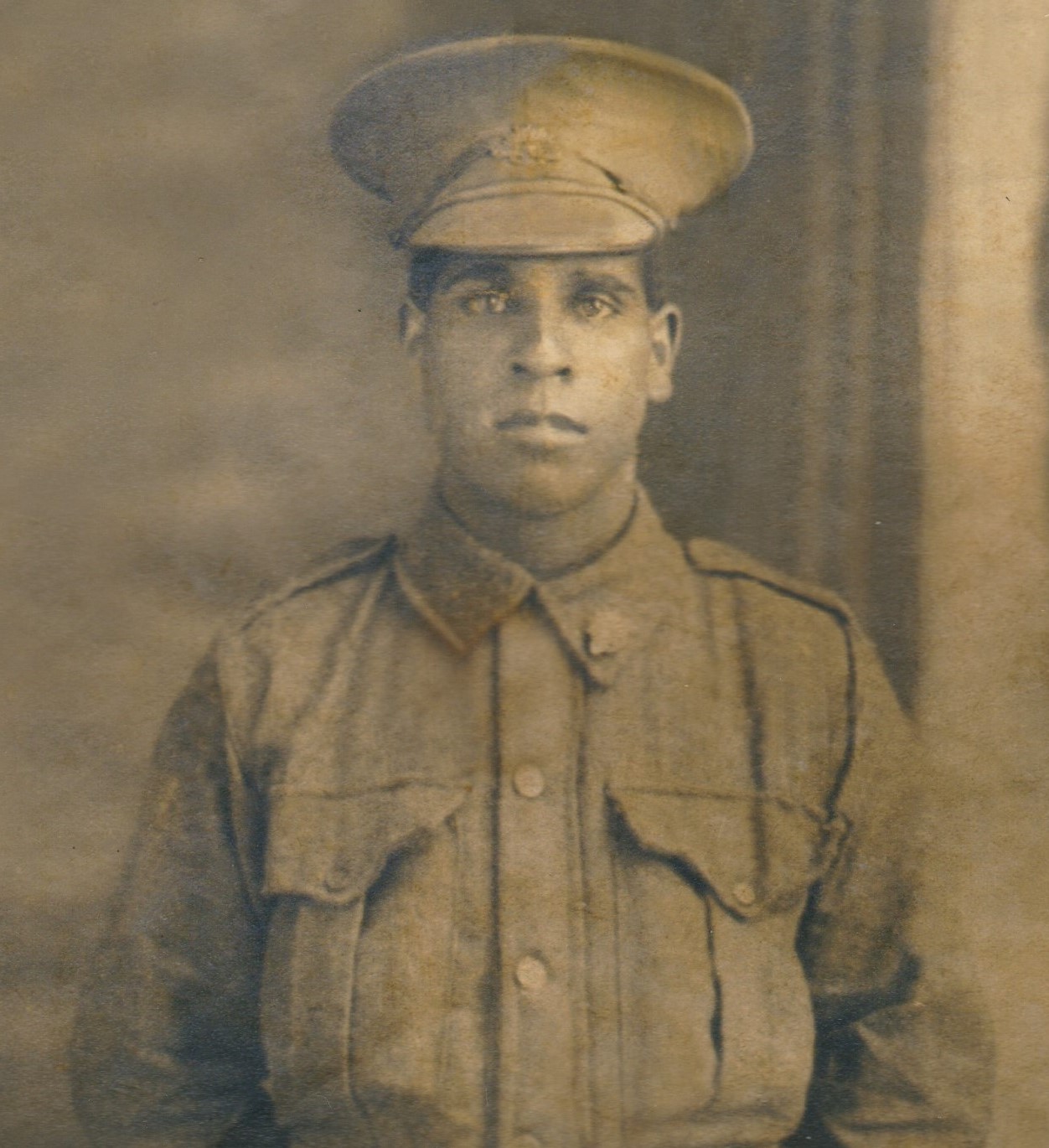 Service Number: 4529
Units: 32nd and 43rd Battalions
Personal Details: Walter was born in April 1898 in Pt. McLeay, SA, now known as Raukkan. His parents were Frederick and Cissy Gollan. He was a labourer when he enlisted.
Enlistment Details: Walter was 18 years and 6 months old when he enlisted on the 18th October 1916. He was 5' 2" tall, weighed 139 pounds with a black complexion, black eyes and brown hair. He described himself as a member of the Church of England. As he was under 21 his mother, Cissy wrote a note giving her permission for him to enlist. He was assigned to the 12th Reinforcement of the 32nd Battalion and embarked from Adelaide on the 16th December 1916 aboard the HMAT Berrima.
Details about his role in War: Walter arrived in Devonport in the UK on the 16th February 1917. He was then sent to the 8th Training Battalion at Hurdcott. On the 11th April he was sent to Parkhouse Hospital suffering from the mumps, returning to Hurdcott on the 30th April. On the 25th September he left England for France landing in Le Havre. On the 10th October he was Taken on Strength by the 43rd Battalion. Walter would have been in the thick of the fighting as the Australians were heavily engaged with holding back the German Spring Offensive. He remained with the battalion until the 23rd May 1918, when he was diagnosed with Influenza, which was probably one of the earlier cases of the "Spanish Flu" which ended up killing more people than the war itself. He re-joined the 43rd on the 18th June and was with the unit until the armistice. He would have been part of the almost constant fighting that began with the Battle of Amiens on the 8th August and continued until the Australian's were pulled out of the front lines in early October. He was granted leave on the 19th October and returned on the 30th. He was then detailed to the 3rd Divisional Headquarters on the 13th December and remained there until 14th April, 1919. On the 28th April the 43rd was sent to the UK. Walter spent the next 2 months at Codford before returning to Australia aboard the Themistocles leaving England on the 12th June.