The Book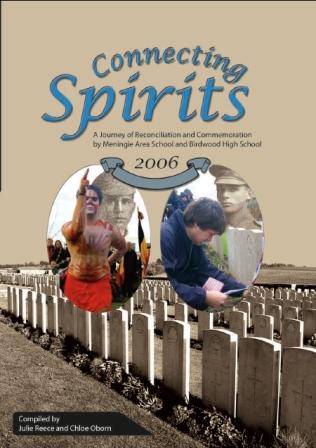 Connecting Spirits 2006 is the story of our trip in 2006. It was compiled by Julie Reece and Chloe Oborn with contributions from all tour members and many others as well.
The book is still available. Please contact Julie or Mal for details.
Schools wishing to purchase multiple copies for a school text, please contact Julie Reece to negotiate total price.