VICTOR JAMES MOCATTI
Rank: Private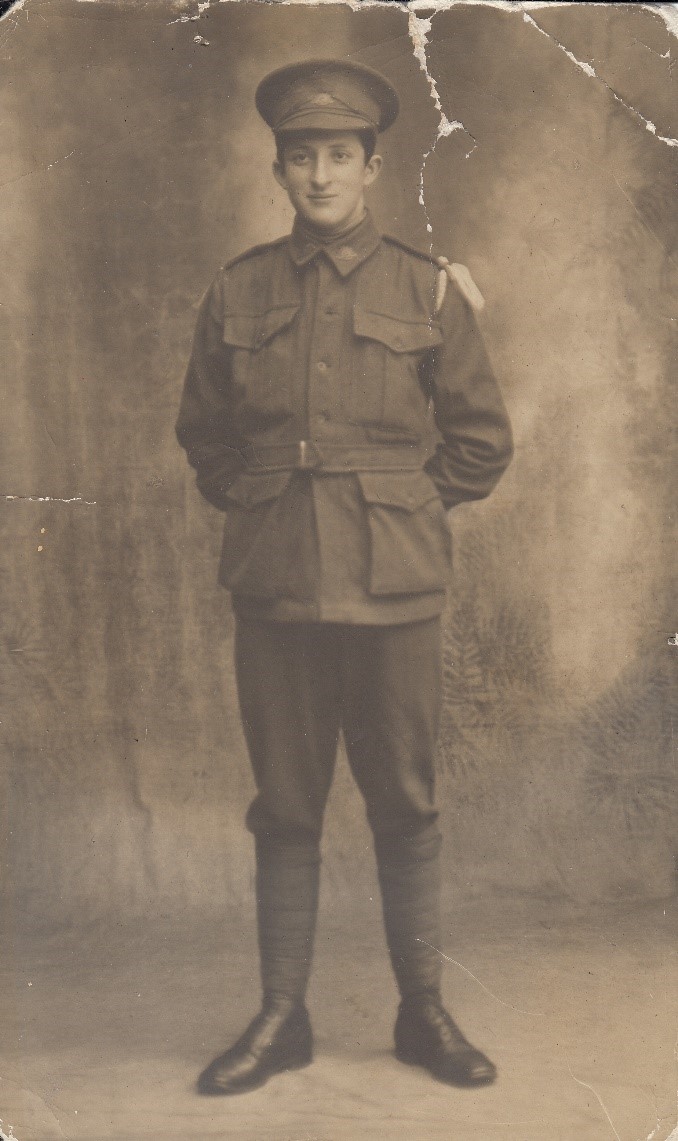 Service Number: 2956
Unit Served: 48th Battalion
Personal Details:
Victor's full name was Victor James Patrick Maria Mocatti and he was born on the 26th May 1897 in Kalgoorlie, Western Australia. His parents were Felix Rudolph Mocatti (known as Rudolph) and Annie Mocatti nee Fitzgerald. Victor attended Christian Brothers College until his father, Rudolph died in 1911 when Victor was just 14 years old. Both he and his sister had to leave school to help support the family. At the time of his enlistment, Victor was 19 years and 2 months old, 5' 7" tall with a pale complexion, brown eyes and brown hair. He was a brewery worker by trade and a Roman Catholic by religion.
Details of War Service
Victor had served in both the Junior Cadets and the Senior Cadets for 4 years before his enlistment. This experience would have given him some preparation for life in the army. He enlisted on the 6th August 1916 but had tried to enlist the previous year, but his chest measurements were not sufficient at that early stage. He underwent initial training at Blackboy Hill in Western Australia, until his time to embark for England arrived. During his time there he was hospitalised twice, once for 4 days with post vaccination complications and the other for 13 days with orchitis. He left Australia aboard the "Argyllshire" on the 9th November 1916 and arrived in Devonport in England on the 10th January the following year. During the voyage Victor was disciplined for the crime of making noise after lights out and then apparently arguing with his NCO about the charge. The day after arriving in England, Victor was posted the 12th Training Battalion at Codford, where he underwent further training including skirmishing and attacking exercises. He was once again hospitalised early in February 1917, and on the 31st March was admitted to the hospital at Bulford with Syphilis. From here he was transferred to Parkhouse Hospital where he stayed until the 14th April. He then went to the Convalescent Training Depot before being sent back to the 12th Training battalion. He then headed to France on the 4th June, arriving at the notorious Etaples Training Camp 2 days later. After further training here he proceeded to join the 48th Battalion on the 20th June. This was just after the Battle of Messines and the battalion was moving toward the Ploegsteert area when Victor joined them. The battalion spent time rotating between front line duties and working parties further back from the 29th June until the 15th July, when Victor was killed. The unit diary records 2 men were killed and 2 others seriously wounded during duty on a working party 5 miles behind the lines. It can be assumed form this information that Victor was a victim of the very heavy artillery shelling that the battalion was experiencing at the time.
Date of Death: 15th July 1917
Age at Death: 20
Cemetery Details: Underhill Farm Cemetery Row C, Grave 23