RONALD FRANK ZWAR
Rank: Warrant Officer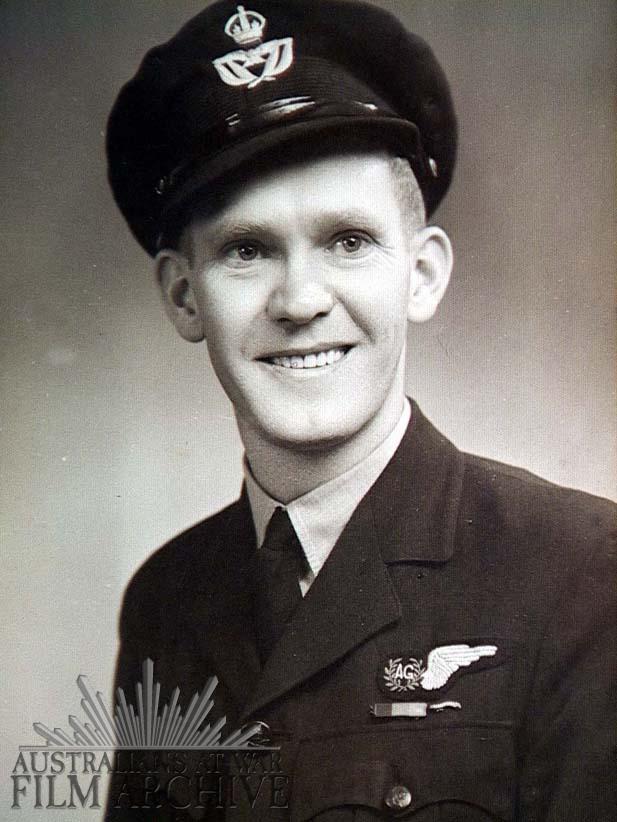 Service Number: 417554 (Also S10096)
Unit Served: 61 Squadron
Personal Details: Born 1 April, 1921 in Stockwell, SA.
Enlistment Details: Enlisted on the 23 May, 1941 at Nurioopta as RAAF Air Crew.
Details of his role in the War: Departed Australia in March, 1943 aboard the Dutch ship, New Amsterdam. Arrived in Liverpool, England in April 1943 and moved to a camp in Bournemouth on the south coast. Ron was stationed in Bournemouth for fortnight. He recounted that he was lucky to get out of there as one Sunday morning, 3 or 4 German fighter bombers 'came over and dropped their bombs right in the middle of the parade ground where we would have been standing had the parade been on'. There were a few killed, but thankfully not as many as the troops had dispersed. He was then transferred to North Luffenham in county Rutland, training on Wellington aircrafts for about a month before being transferred again to Bruntingthorpe for further training. Ron's final training took place in Swinderby, where the air force converted from Wellingtons to Lancasters bombers. He joined the RAF 61 Squadron in August of 1943. He is credited with 12 night raids as a gunner before being shot down over Kassel, Germany on the 22 October, 1943. Thankfully, all 7 members of Ron's air crew survived being shot down, even though the aircraft blew up. During these raids, he managed to "knock down a couple of Jerry (German) fighters".
Ron was then placed in a civilian hospital for roughly three weeks, after which he endured a period of interrogation at Dulag Luft. He remembered that this wasn't as severe as many of them were, more than likely due to the fact that he was still bedridden.
By Christmas 1943 Ron was in the POW camp Stalag 4B and remained there until April 1945, when the camp was liberated by the Russian Cossack horse troops. Unfortunately the Russians would not release the POW's before their own prisoners were released to them, hence delaying Ron's return to Australia.
Age RTA: Ron returned to Australia on the 9th September, 1945.
Life after the War: After returning to Australia, Ron worked in civil aviation and airport security. He married Dulcie Hilda Schippan on the 24 December, 1949 at Holy Trinity Church in Adelaide and together they had 3 children – John, and twins Joanne and Elizabeth.
He was heavily involved with volunteer work, working with the Department of Veterans Affairs assisting returned soldiers in their Veterans Affairs claims.
He was a founding member of the Ex POW Association (South Australian branch) and acted as President and Secretary for a number of years at the State and Federal level. He was involved with the association from the foundation to his death.
Ron died on the 16 February, 2014, surrounded by his family. He was survived by his 3 children, 8 grandchildren and 5 great grandchildren.
Shortly after Ron's passing, the Ex POW Association closed due to lack of members.
Age at Death/Date of Death/Cemetery Details: 93, 16th February 2014, Buried at Centennial Park, Pasadena, Location: Derrick Gardens, Path 39, Grave 334A (next to his brother Vic [army] who also served in WW2).