Arthur Nathan Clayton
Rank: Private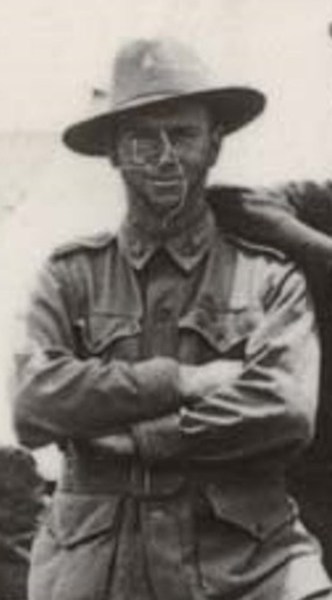 Service Number: 1526
Unit: 57th Battalion
Arthur Nathan Clayton was born on the 7th of December 1894 in Unley to Thomas Charles Samuel and Ellen (Nellie) nee Horner Clayton of Main Avenue, Frewville, South Australia. He had three siblings, Elsie, Frank and Nellie and upon enlistment was 5ft. 6in, of fair complexion with hazel brown eyes and fair hair. He was affiliated with the Church of England (Anglican Church), attended the Gilles Street School and spent several years as a carpenter/electrician before enlisting, working for Wunderlich Limited.
He was enlisted on the 10th September 1914 in Morphettville, SA and embarked on the HMAT Runic on the 19th February 1915 as a private in the 8th Battalion.
He joined the 8th Infantry Battalion in Gallipoli in May 1915. Two months later, he got sent to hospital for a week, while still in Gallipoli before re-joining the unit on the 19th July 1915. He then disembarked into Alexandria on the HM Empress of Britain before being taken on strength by the 57th Infantry Battalion in Tel el-Kebir. After arriving in France on the 23rd June 1916, he fought in battles on the Western Front, before receiving a shell wound to his right forearm, neck and face near Rue de Bois, prompting him to be admitted to the 1st Australian Casualty Clearing Station in France. Private Arthur Nathan Clayton died of wounds received in action, two days later on the 21st August 1916. He is buried in Estaires Communal Cemetery and Extension, France in Plot II, Row R, Grave 11. His name is also commemorated on Panel 163 of the Australian War Memorial in Canberra, Australia.
This information was provided by Mrs Margarette Powell, whose mother Elsie was Arthur's younger sister.