Fred Townsend
Name: FRED TOWNSEND MID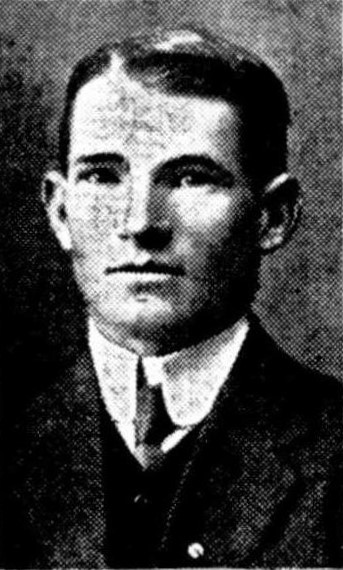 Rank: Corporal
Service No: 1220
Units Served: 16th Battalion Infantry
Personal Details: Fred Townsend was born on the 15th November 1888in Mount Torrens, South Australia. His father was John Townsend and his mother was Mary (nee Nicolson), he had two brothers, John and James Murray and five sisters Florence, Mabel, Eva, Annie and Ida Mary. He was a farmer.
Details about his role in the war: He enlisted on the 16th September 1914 at Morphettville and embarked from Melbourne on the HMAT Ceramic on the 22nd December 1914. He joined MEF on the 12th April 1915 at Gallipoli. On the 29th April 1915 he was wounded with a gunshot wound to the foot,and on the 2nd May he embarked for Alexandria on HMT Mashobra. On the 8th May he was admitted to the 2nd Australian General Hospital in Cairo and his injury is recorded as a gunshot wound to the right hand. On the 4th June he rejoined his unit at Gallipoli. On the 19th of July he was mentioned in dispatches for distinguished and Gallant services, and on the 1st of August he was appointed Lance Corporal. On the 28th of August he was taken onto the Hospital ship Gasgon to Alexandria suffering from Cardiac Disease and admitted to the 1st Australian General Hospital in Heliopolis. On the 2nd September he was admitted to the 2nd Auxiliary Convalescent depot unit and discharged to duties on the 23rd September. He rejoined his unit at Mudros on 23rd October 1915 from there he was transferred to Alexandria on 31st December 1915.On the 29th April 1916 he was promoted to Corporal. 1st June 1916 proceeded to join the BEF at Alexandria. On the 9th June he disembarked the HMT Canada at Marseilles. On the evening of the 29th/30th August 1916 the battalion was involved in the taking of Mouquet Farm. Fred is recorded as being Killed in Action.
From The Register (Adelaide) Thursday 5 October 1916
"LATE CPL. F. TOWNSEND.
Cpl. F. Townsend, who was killed in action on August 30, 1916, was born at Mount Torrens on November 15, 1888. Prior to enlisting he was engaged in farming in the Lameroo district. The deceased soldier took a deep interest in Church matters, and was for some time a Sunday school superintendent. He served through the Gallipoli campaign, where he was twice wounded, and was one of the few bandsmen who played farewell to Anzac on December 13. He eventually proceeded to France with his battalion. The deceased was of a genial disposition, and had many friends."
Memorial Details: London Cemetery and Extension, Longueval, France. 3.H.19
Image from the "Observer" 14th October 1916, sourced through Trove.