Albert Charles Hunter
Name Albert Charles Hunter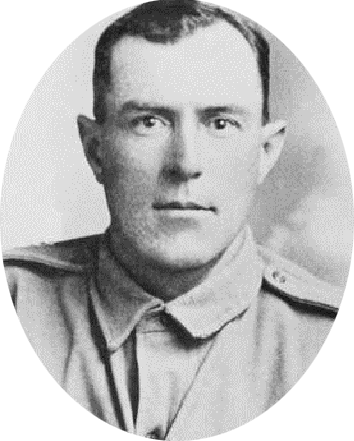 Rank: Sergeant
Service Number: 836
Units Served: 10th Battalion (Infantry)
Personal Details: Albert Charles Hunter was born at Wellington, South Australia and was the son of Charles and Mary Williams Hunter. He lived with his widowed mother, working as a clerk. Albert had 2 brothers and 2 sisters, being the third of the 5 children. He had brown hair, eyes and complexion, standing 5ft 11 ¼".
Enlistment Details: Albert Charles Hunter enlisted on 29th August 1914 at Morphettville, South Australia. He was 32 years and 10months when he enlisted.
Details about his role in War: Albert embarked upon the H.M.A.T Ascanius on the 20th October 1914. He landed at Gallipoli on the 25th April 1915 and remained there until the 25th August, when he was promoted to Corporal, as Corporal Evans was wounded. On the 11th October he became temporary sergeant, however was relinquished to Corporal only 17 days later when he was taken to hospital for Diarrhoea and Piles. From there he moved to Mudros on the 28th October. Albert then went to Malta on the 2nd November, and stayed in hospital until the 3rd January 1916, when he travelled back to Egypt. He left Egypt on the 10th May and arrived in Marseilles. He re-joined his battalion at Etaples on the 20th May and was given 1 month leave on the 24th June, which he spent in England. He returned on the 10th July. Albert fell sick again on the 20th December and returned to the 10th Battalion on the 9th April 1917. He was then promoted to sergeant on the 22nd April. On the 7th May, during the 2nd Battle of Bullecourt he was wounded in the back by shrapnel. Albert was transferred to the 1st South African General Hospital in Abbeville, where he died of his wounds on the 22nd August.
Age at Death: 35
Cemetery or Memorial Details: Abbeville Communal Cemetery Extension, France. Grave Reference: Plot 3, row A Grave 12
Interesting Material: He completed part of his education at Meningie Public School.