Percival Loader
Name: Percival Harold Loader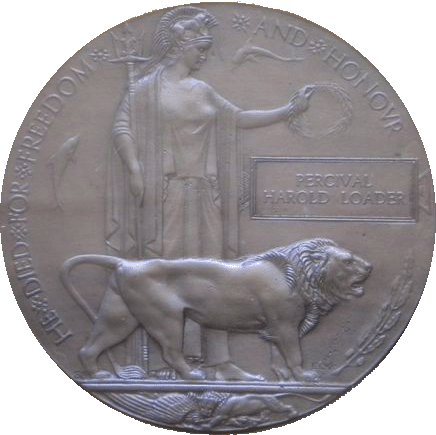 Units Served: 8th Field Coy Engineers
Personal Details: Percival Loader was born on the 26th June 1887 in Payneham. He was the son of the late Timothy James and Hannah Loader, who were living in Thomas Lane Broken Hill at the time of his enlistment. He was 5 foot 3 inches tall, with a medium complexion, grey eyes and brown hair. He attended the East Adelaide School and was a saddler by trade. He had moved to Melbourne as this was where his mother said that he was chiefly connected.
Enlistment Details:
Percival enlisted in Melbourne on the 22nd January 1915 at the age of 27 years and 7 months. He weighed 9 stone and 5lbs. Due to his height he had previously been rejected by the army, but was accepted this time due to his special occupation as a saddler, and therefore needed to work with horses. Originally he was assigned to the 21st battalion, but was transferred to the Divisional Engineers Company on the 5th August 1915.
Details about his role in War:
Percival left from Melbourne aboard the "Ulysses" on the 10th May 1915. He eventually arrived on Gallipoli on the 3rd September 1915 as a member of the 8th Field Company. He returned to Alexandria in Egypt on the Manitou on the 16th January, 1916. He was A.W.L. for 26 ½ hours on the 5th and 6th February for which he was given 48 hours detention and fined 2 days pay. He left Alexandria bound for Marseilles aboard the "Manitou" on the 17th June 1916, arriving on the 26th June. He was then admitted to hospital on the same day with a scalded leg. He remained there until the 5th July and was then sent to the Convalescence Depot in Rouen on the 11th. He returned to his unit on the 26th July. On the 20th August he was admitted to the 1st Australian Casualty Clearing Station with a gunshot wound to the chest and penetrating his left arm. He died of his wounds later that day.
Age at Death: 29
Cemetery or Memorial Details: Estaires Communal Cemetery Burial 20th August 1916