Lawrence Buttrose
Name: Lawrence Keith Buttrose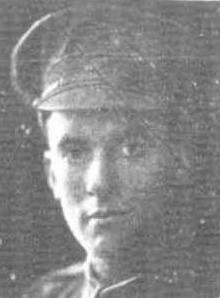 Unit Served: 11th Field Ambulance Australian Army Medical Corps
Personal Details: Lawrence Keith Buttrose was born in North Adelaide, South Australia. He was a traveller and was married to Catherine Adelaide Buttrose. He was 5 feet 8 inches tall and had brown eyes and hair.
Enlistment Details: Lawrence enlisted for service in Adelaide on the 5th of October 1915; when he was twenty three years and three months old.
Details about role in the war: Lawrence embarked from South Australia on the 31st of May 1916, and arrived in Devonport on the 21st of July 1916. On the 24th of November 1916, he proceeded to France. In letters to his wife, it appears that he spent most of his time at Salisbury Plains before he went to France. On the 2nd of July 1917, he was wounded in Messines and admitted to hospital with a gun shot wound to the abdomen. A day later he died of these wounds.
Date of Death: 3rd July, 1917
Age of Death: 25
Burial Details: Trois Arbres Cemetery, Steenwerck. Grave reference I.U.15
Additional Notes: Lawrence wrote regularly to his wife who was pregnant before he left. He never got to meet his son.