Cecil Ahrens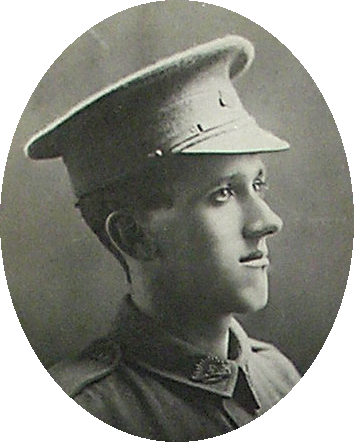 CECIL CLAUDE AHRENS
UNITS SERVED: 10th and 50TH Battalions
PERSONAL DETAILS
: Cecil Claude Ahrens was the youngest of five children to William and Elizabeth Jane Ahrens, born in Adelaide and lived in Upper Sturt. He was 5' 8 ½" tall with a fair complexion, grey eyes and brown hair and was a Methodist.
ENLISTMENT DETAILS:
Enlisting on the 1st of November 1915, at age 18 years and 6 months in Adelaide, Cecil was sent to the Morphettville Training camp. He was placed in the 15th Reinforcement of the 10th Infantry Battalion.
DETAILS ABOUT ROLE IN WAR:
Cecil embarked the 'RMS Magnolia' on the 9th of March 1916. The 50th Battalion was formed in March 1916 and composed mostly of men from South Australia. The battalion became part of the 13th Brigade of the 4th Australian Division. Cecil was transferred to the 50th on the 20th May 1916, but was not taken in strength by the battalion until the 27th July.
After arriving in France on 11 June 1916, the 50th fought in its first major battle at Mouquet Farm between 13 and 15 August and suffered heavily.
Cecil Claude Ahrens was declared missing in action on the 16th of August 1916 after less than a month on the front line. It was later reported that Cecil was killed in action on that day.
MEMORIAL DETAILS: Villers-Bretonneux Memorial in France