Henry Louis McCrohon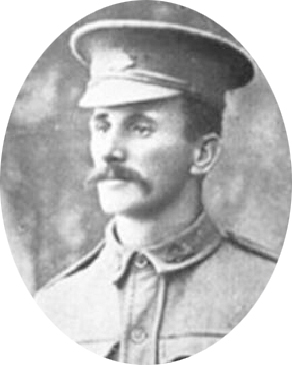 Henry Louis McCrohon
Rank: Sapper
Service Number: 6022
Units Served: 1st Australian Tunnelling Company
Personal Details: Henry Louis McCrohon was born in 1880 at Barraba, New South Wales. He was the first son of Elizabeth and Louis McCrohon.
Enlistment Details: He enlisted on the 12th of July 1916 at Mount Morgan. He then went to the Enoggera training camp and was attached to the 1st Australian Tunnelling Company as he was a miner.
Details about his role in the War: He sailed to Plymouth, England onboard the S.S Ulysses from Melbourne on the 25th October, 1916 and arrived on the 28th of December, 1916. He then Proceeded to France and there he was attached to the 1st Australian Ent. Battalion on the 8th of February, 1917. He was fighting until the 7th of June, 1917 as he received a gunshot to the arm and was taken to the 1st Birmingham War Hospital in Rednal, England.
After being transferred and discharged, he proceeded overseas to France, via Southampton, on the 22nd of August, 1917. He rejoined his unit on the battlefield on the 2nd of September, 1917.
He was fighting until he went on leave in 1918, he then got sick whilst on leave, and was admitted to the 1st Australian Dermatological Hospital in Bulford, France, on the 10th of February, 1918.
He was discharged on the 2nd of April, 1918,
He was admitted to hospital yet again, with Influenza on the 7th of September, 1918.
The Armistice was signed while he was in hospital, but he died from the Influenza on the 8th of February, 1919.
Age at Death: 38
Memorial Details: Charleroi Communal Cemetery in Belgium.
Family Details: He was married to Ella M McClenahan and had two children.