Charles Turner
Name: Charles Edgar Morris Turner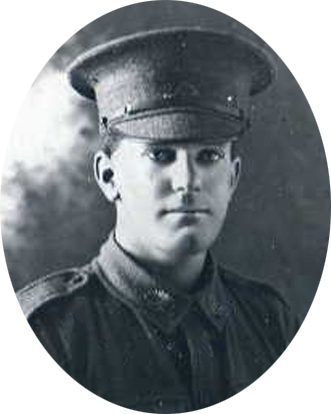 Rank: Private
Service Number 1836
Unit Served: 16th and 32nd Battalions
Personal Details: Charles was born in August, 1892in Kensington, South Australia to Mary and Harold Turner, who was a lawyer. He attended Marryatville School and was an engineer by trade. He enlisted at the age of 23 years and 2 months and had a fair complexion, blue eyes and brown hair. He was 5'5" tall and was a member of the Church of England.
Military Service: Charles enlisted on the 2nd October 1915 and was assigned to the 2nd Reinforcement of the 32nd Battalion. After a few months training he left Adelaide aboard the "Borda" on the 11th January 1916. After landing in Egypt, he was transferred to the 16th Battalion on the 7th March. On the 1st of June he left from Alexandria aboard the "Canada" and arrived in Marseilles on the 9th. The battalion went into battle around Pozieres in August 1916 and on the 10th Charles received shrapnel wounds to the buttocks and abdomen during heavy shelling in Ration Trench. He was taken to the 13th Australian Field Ambulance and from there he was moved to the 2nd / 1st South Midland Casualty Clearing Station on the 11th August. He remained there until he died of his wounds on the 26th August 1916. He was buried in the Warloy-Baillon Communal Cemetery Extension.
Date of Death: 26th August 1916
Age at Death: 24
Cemetery Details: Warloy-Baillon Communal Cemetery Extension Plot V, Row E Grave 7
The following article was written in teh Advertiser on the 23rd september 1916, sourced through Trove.
"LATE PRIVATE C E M TURNER Mr Harold T Turner, solicitor, of Ade laide, has received an intimation that his son, Private Charles E M Turner, died on August 26 in France from wounds received in action. Private Turner was 24 years of age. He left South Australia for the front last January. He passed through the junior cadets to the senir cadets, joining the Hindmarsh Companv, of which he was bugler. He enlisted with several of his companions with whom he was a great favorite by reason of his genial disposition."