Roy Parasiers
ROY VICTOR PARASIERS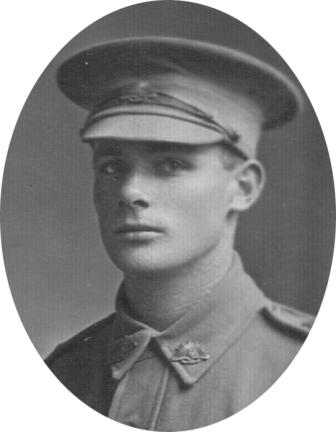 Roy Victor Parasiers was born in July 1895 and grew up in Port Pirie, South Australia, with his mother Mary. He had two brothers and a sister.
He enlisted on the 25th August 1915 at the age of 20 years and 1 month. He had a fair complexion, blue eyes and light brown hair. He was 5'6 3/4" tall and weighed 144 lbs.
After enlisting he spent time at Signalling School. Originally he was a member of the 14th Reinforcement of the 9th Light Horse Regiment, but was transferred to the 5th Division Artillery on March 28th 1916.
He eventually arrived in France on the 30th June , 1916 and was Killed in Action on the 4th September 1917, near Ypres in Belgium.
He is buried in Birr Cross Roads Cemetery in Plot 2, Row B, Grave 11.