Maurice Terlier
Name:
Maurice Adrian Terlier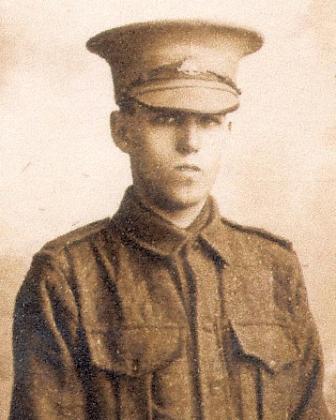 Personal Details:
Maurice Adrian Terlier lived in Ipswich Queensland with his mother Annie Terlier. Maurice was an electrical fitter.
Enlistment Details: Maurice enlisted at Sydney on the 22nd of July 1916; he was 19 years and 1 month old.
Rank: Lance Corporal
Service Number: 2752
Units Served: 52nd Battalion
Details about his role in War: Maurice embarked for the war on the 'Ceramic' on the 7th of October 1916. He was on the boat for 45 days. Maurice disembarked at Plymouth, England on the 21st Nov 1916.
Maurice began active service on the 13th of Feb 1917 when he was transferred to the 52nd battalion. He was wounded a month later. Maurice was admitted and transferred to England with a gun shot wound in his right knee on the 3rd of April 1917. After 133 days of recovery Maurice marched in and rejoined his unit on the 14th of July 1917. On October 17th 1917 Maurice got shrapnel wounds to his left thigh and abdomen.
Maurice Adrian Terlier died of wounds, 10.40pm on the 17th of October 1917.
Memorial Details: Lijssenthoek Military Cemetery.
Grave Reference: XXI. E. 14.