Herbert Rigler
NAME: HERBERT RIGLER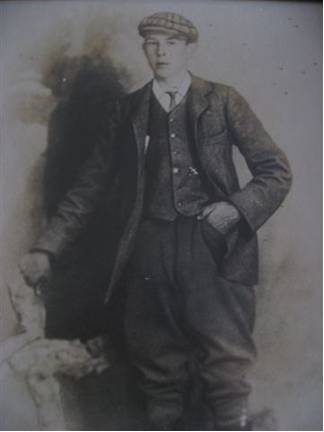 RANK: Corporal
SERVICE NUMBER: 1689
UNIT SERVED: 25th Battalion Australian Infantry, A.I.F
PERSONAL DETAILS: Born 2 June 1890 in Bournemouth, Dorset, England.
ENLISTMENT DETAILS: 14 May 1915 at Toowomba, Queensland.
DETAILS ABOUT HIS ROLE IN WAR:
In 1914 he was called up for training. Herbert embarked at Brisbane on HMAT Shropshire on 17/5/1915 and went to Gallipoli.
On the 23 /9/1915 he was admitted to the Field Ambulance having been injured in the calf and heel. He was transferred on the HS Grampian to the Military Hospital in Malta. He rejoined the battalion at Tel-el Kabir on 13/1/1916 and sailed from Alexandria, Egypt on 14/3/1916.
Herbert disembarked at Marseilles, France 19/3/1916 and went to the Somme. He was appointed Lance Corporal. Herbert was involved in battle from 2 July and was reported missing on 29
th
July 1916. In a court enquiry on 25/7/1917 Herbert was listed as 'Killed in Action'.
He was aged 26, and died as an Australian.
FATE: Killed on the Somme, 29th July 1916
AGE AT DEATH: 26 years
CEMETERY DETAILS: Villers Bretonneux
INTERESTING MATERIAL:
Herbert was one of a family of four. He left Bournemouth after an argument with his father and sailed to Australia in 1908, aged 18.
In a letter written by Alfred Rigler in 1918, to AIF Records at Victoria Barrack, Melbourne he asks for more information about his brother Herbert. At the time Alfred was in Australia.