Charles Foster
Charles Foster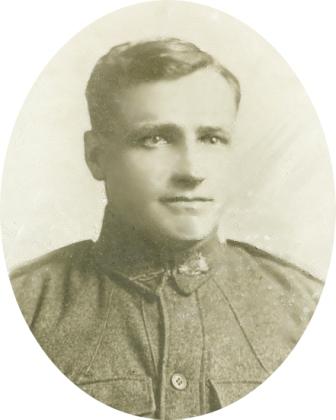 Charles Foster was born in Meningie in February 1892 to Thomas and Mary Foster.​
He enlisted on the 8th June 1915, and was assigned to the 10th Battalion. He was 5' 3" tall, with a fresh complexion, blue eyes and brown hair. He was living in Norwood when he enlisted.
He left Adelaide aboard the "Star of England" on the 21st September 1915 and arrived in Mudros to be taken on strength by the 10th Battalion on the 25th November. From there he sailed to Alexandria and was taken ill, spending time in hospital during Januray , 1916. He rejoined his battalion in early March and sailed for France aboard the "Saxonia" landing in Marseilles on the 3rd of April.
He went into action and was wounded on the 25th July with Gun Shot Wounds to the arms and chest and a fractured "humerus" during attacks on Pozieres.
He returned to his unit on the 25th August and continued to serve there until 12th March, 1917 when he was accidently injured in the hand by a bomb during a training exercise. It was the 26th December before he once again joined the 10th Battalion. He remained in the field until 27th March 1918, when he was killed in action in Fusilier Wood near Hollebeke, Belgium.
He is buried in Oxford Road Cemetery near Ieper in Plot II, Row C, Grave 12.