Arthur Walker
Name: Arthur Thomas Walker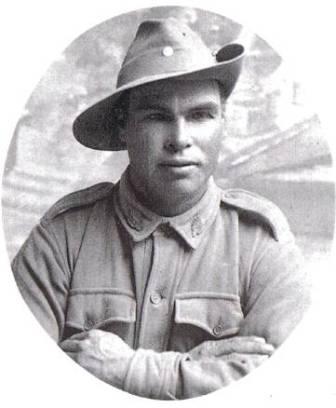 Personal Details:
Born 1883 at Wallaroo. Son of Rueben and Charlotte Walker (nee Owens).
Enlistment Details: He enlisted on the 29th March 1915 aged 32 years.
Rank: Private
Service Number: 2466
Units Served: 10th and 50th Battalions
Details about his role in War: He embarked on the "Kingstonian" and joined the 10th Battalion at ANZAC Cove, Gallipoli on the 18th September 1915 and remained there until the evacuation.
He then spent the first 5 months of 1916 in Egypt where he was transferred to the 50th Battalion. He then moved to France in June. In August he took part in the Battle of Mouquet Farm near Pozieres where he was reported missing. It was later determined that he was killed in action on the 16th August 1916.
Age at Death: 23
Memorial Details: Villers Bretonneux
Anecdotal Material:
Arthur was the oldest Ngarrindjeri ANZAC to enlist in the war. His son, born on the first ANZAC Day, was named Anzac in commemoration of his father and his role in the famous battle. He later served in the Australian Army during the 2nd World War.