Welcome
Connecting Spirits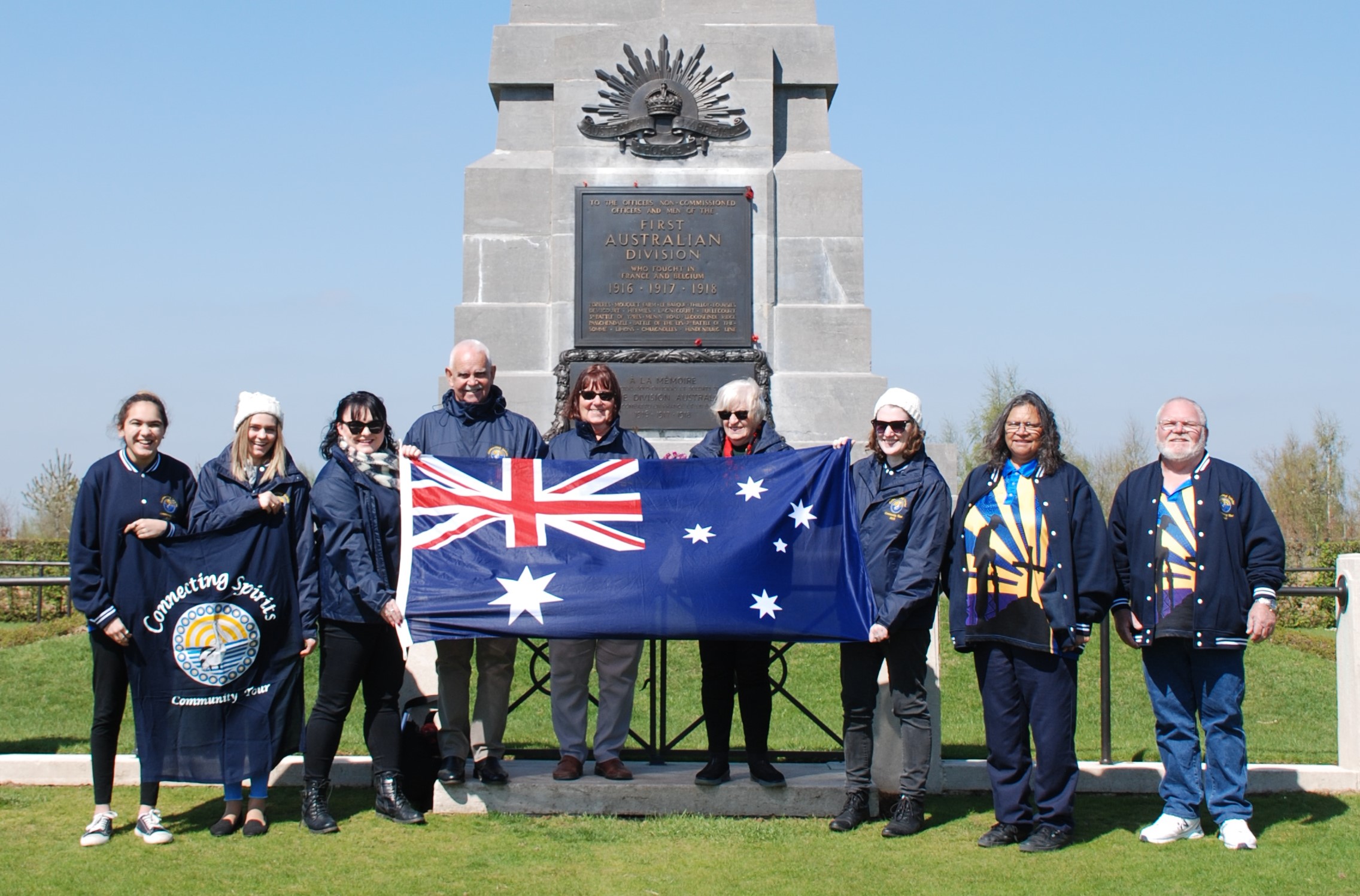 Connecting Spirits is a project that involves travelling to the World War 1 battlefields, cemeteries and memorials of the UK, France and Belgium to learn first-hand the role that Australians played in the battles of the Great War. While on tour, members of the group commemorate individual soldiers from their own families and communities.
The project was originally a school -based initiative as part of DECD's international programme. The first tours occurred in November 2006, 2008 and a third in 2010 including students exclusively from Meningie Area School and Birdwood High School. (See the trip reports by clicking on the "Trips" tab on the side of this page. You will be able to see each day's itinerary, the soldiers commemorated and some thoughts and reflections by the group).
The 2012 and 2015 tours branched out including students from new schools Coomandook Area School (2012) Mannum Community College, Lameroo Regional Community School (2015), Findon High School (2015) and Unity College (2015).
As Connecting Spirits evolved its focus expanded and in 2017 changed from being exclusive to schools, to a community- based initiative. However, links with students and teachers remain a vital part of the project where learning and professional development opportunities abound.
Email: julie@juliereecetours.com.au
This webpage was developed with the generous support of the Anzac Day Commemoration Fund who contributed $3500 toward the cost of its establishment and maintenance.
Quotes
Victor Koolmatrie
"It was tragic that so many lives were taken, boys the same age as me. As I stand here I think of my great, great-Uncle Rufus and I know many people will never see their relative's grave as I have. I feel a great sense of responsibility representing these relatives at home. And when it's all over I think I will have a feeling of accomplishment and closure. I will never forget this journey and in the future I will tell my children about 'Connecting Spirits'."